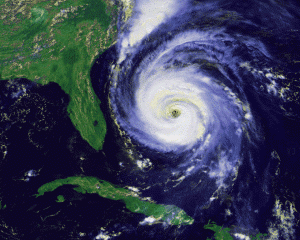 Hurricane season will be here before we know it. The official start date is June 1 and continues through November 30. The 2017 season featured 17 named storms, 10 hurricanes and 6 major hurricanes – one of the most active hurricane seasons to date. The forecast for 2018 is predicting a very active hurricane season as well. As it is Hurricane Preparedness Week, it's a great time to review best practices on preparing before a potential disaster strikes.
Is your business ready to weather the storm?
Develop an emergency plan – Diesel Direct offers Business Continuity Programs to ensure you receive the fuel you need in advance of a weather event that could leave you without fuel or access to fuel for an extended period.
Gather supplies - Diesel Direct can help you prepare by supporting all your fueling needs. Our fuel tanks can keep your generators and your business running when disaster strikes. We have tanks available that we can deliver immediately to help you prepare. Make sure all of your fleet vehicles are topped off.
Document your plan – Make sure your team knows exactly how to implement your backup plans, including where your disaster supplies are located and where all evacuation routes are located.
Test your backup plan – It's a great time to make sure your backup functionalities are working properly. Fuel tanks should be tested and treated for water and microbial contamination.
Diesel Direct provides a full suite of services to ensure your fuel works for you in all types of conditions. Contact our fuel professionals today to find out how Diesel Direct can help you prepare before nature compromises your business.