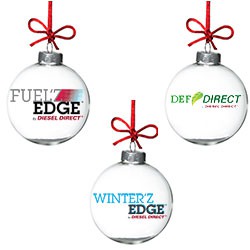 The winter holiday season is the perfect time of year to be thankful and to give back to the community. Since Diesel Direct was founded in 1998, the Diesel Direct team has valued the importance of giving back and has been committed to supporting several charities. As Diesel Direct has expanded and incorporated new products and services and reached new locations, our commitment to charities has also grown.
Here is a brief description of a few of these charities Diesel Direct supports:
Founded in 1948, the Jimmy Fund raises funds to support adult and pediatric cancer care and cancer research. Their mission is "Dedicated to discovery….Committed to care". The organization supports 380,000 patient visits each year.
This organization strives to help empower injured veterans and their families through programs, services, and events. The charity has served over 81,000 veterans since its founding.
This well-known club provides a safe learning environment for youth all over the country. They also provide leadership programs, arts programs, and sports and fitness programs and events. The club helps nearly 4 million young people every year in 4,100 club facilities.
This Boston based foundation provides programs and services for children in need including adoption, foster care, residential care, and clinical support. Their motto is "We never give up on children. And we don't let children give up on themselves." The Home makes a positive impact on over 7,000 lives each year.