The announcement of Tropical Storm Andres forming in the Eastern Pacific Ocean has accelerated the start of 2021's Hurricane Season. Early weather forecasters are expecting to have an active season with 20 named storms, 9 hurricanes, and more 4 major hurricanes.
The Atlantic Hurricane Season begins June 1 and lasts until November 30. Recently, the National Oceanic and Atmospheric Administration (NOAA) has redefined the average number of hurricanes to reflect the current data. Now, a typical season includes 14 named storms, 7 hurricanes, and 3 major hurricanes. This should serve as a reminder that unpredictable weather can be disastrous for businesses without a solid plan in place. Diesel Direct offers ways to help you weather the active hurricane season.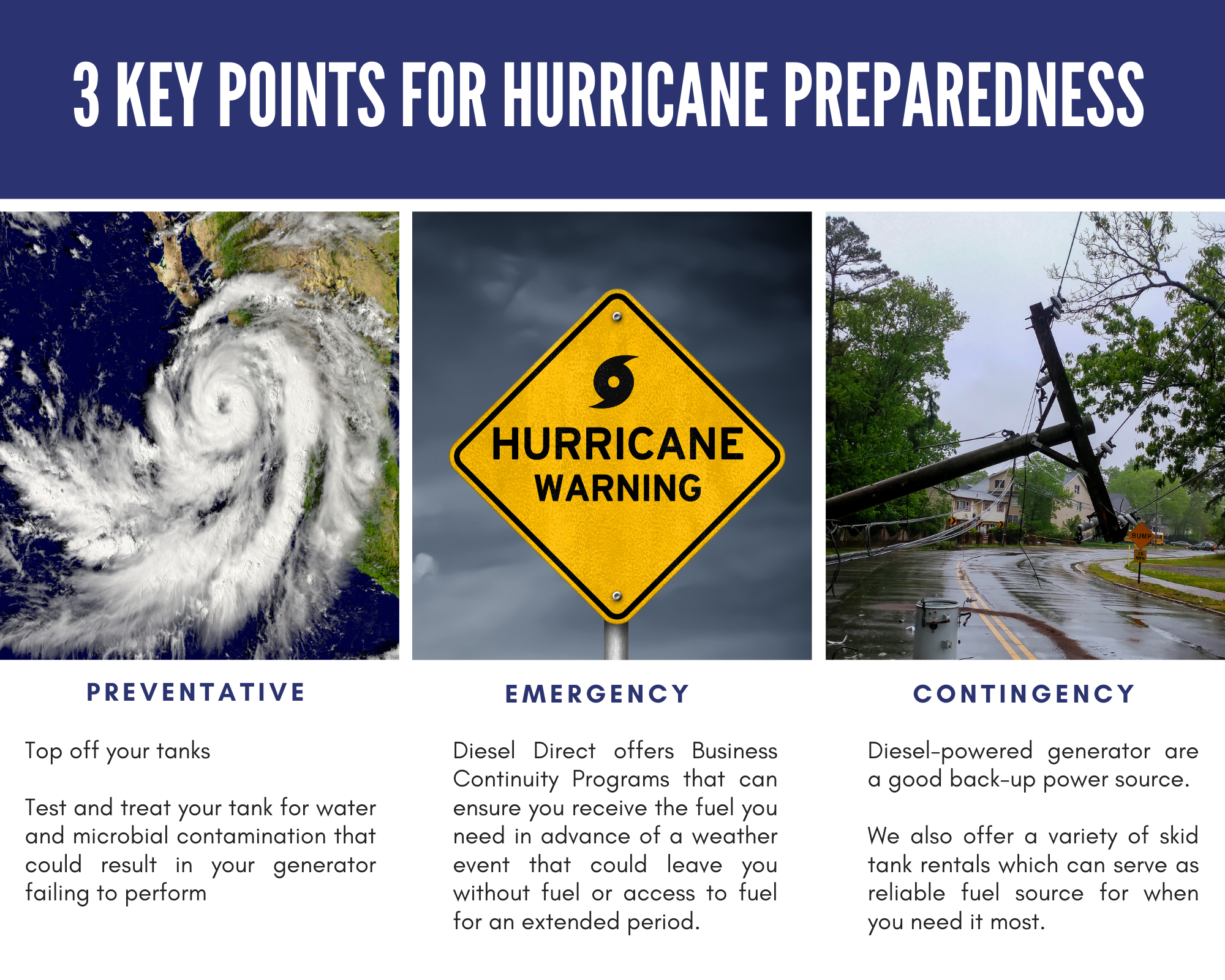 Another good idea is to is keep up with the national weather forecast and familiarizing yourself with hurricane terminologies to help stay alert and prepared before an event occurs.
Need help building a fuel plan? We can help. Visit https://dieseldirect.com/emergency-fuel-management-programs or call one of our fuel professionals at 888-900-7787. With a plan in place, you can fuel your peace of mind.