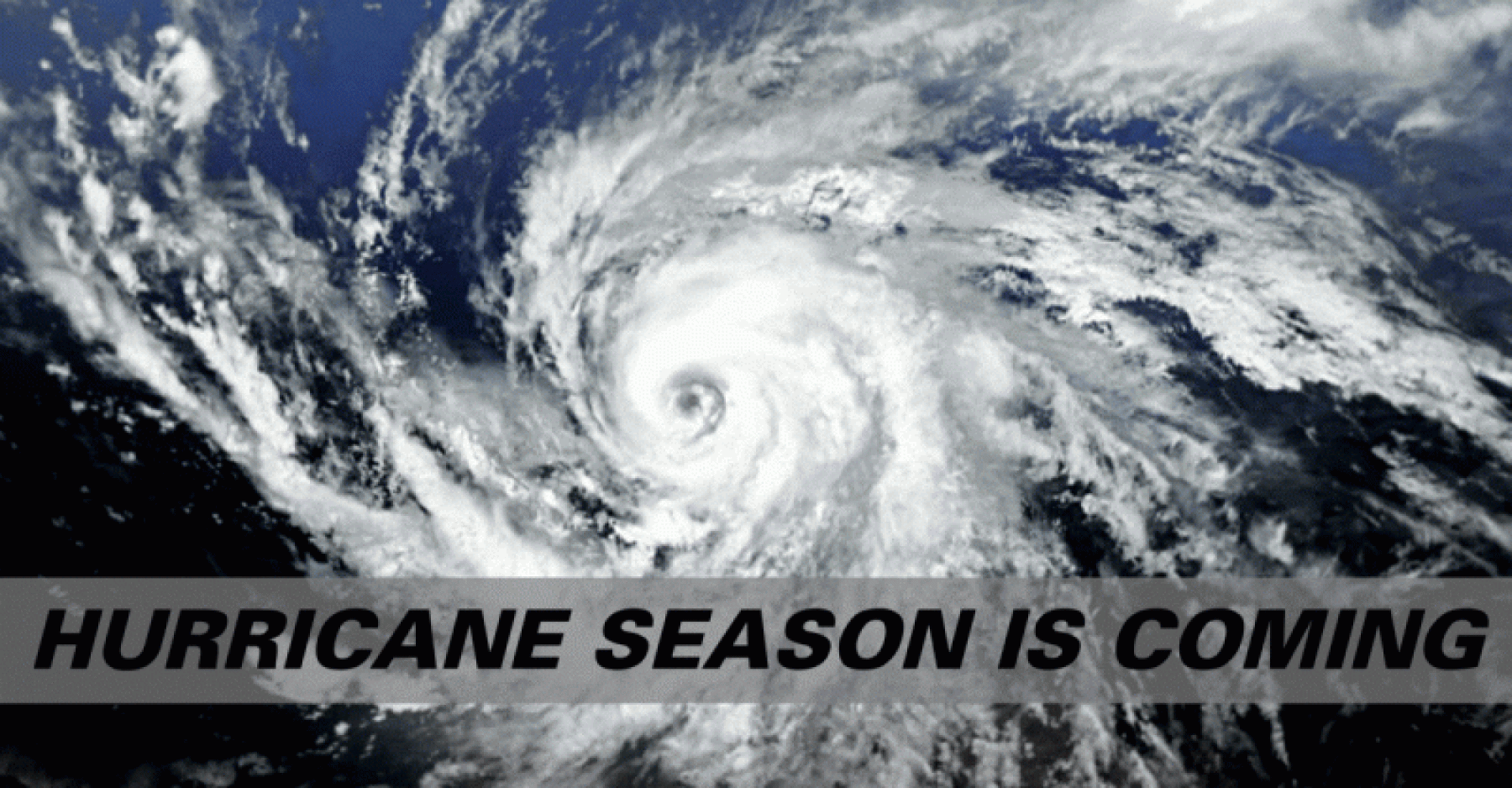 With warmer weather approaching, now is a perfect opportunity to start proactively planning your prevent-defense for Hurricane Season. The official start date begins on June 1 and continues through November 30th. Understanding how to prepare your business for a tropical storm or hurricane can help ensure readiness and resiliency. According to FEMA (Federal Emergency Management Agency), "preparedness is everyone's responsibility."
Familiarize yourself with hurricane terminologies, especially the following:
Hurricane Warning
An announcement that sustained winds of 64 knots (74 mph) or higher are expected. Issued 36 hours in advance of the anticipated onset of tropical-storm-force winds. It can remain in effect when dangerously high water or a combination of dangerously high water and waves continue, even though winds may be less than hurricane force.
Hurricane Watch
An announcement that sustained winds of 64 knots (74 mph) or higher are possible. A watch is issued 48 hours in advance.
Tropical Storm Warning
An announcement that sustained winds of 34-63 knots (39-73 mph) are expected somewhere within the specified area within 36hrs.
Tropical Storm Watch
An announcement that sustained winds of 34 to 63 knots (39 to 73 mph) are possible within the specified area within 48 hours.
Definition source: National Oceanic and Atmospheric Administration
Ways to prepare your business using Diesel Direct:
Develop an emergency plan. Diesel Direct offers Business Continuity Programs that can ensure you receive the fuel you need in advance of a weather event that could leave you without fuel or access to fuel for an extended period.
Have a backup plan. We offer full range tank solutions and generator fueling services that can help keep your business running whenever disaster strikes. Having a diesel-powered generator provides for a good backup power source. We also offer a variety of skid tank rentals which can serve as reliable fuel source for when you need it most.
Maintain your tanks. To ensure proper functionality in advance of a storm, it's a good idea to have the contents of your tank tested and treated for water and microbial contamination, especially if your tank has been sitting idle. These contaminants can result in your generator failing to receive the fuel it needs to function as your backup power supply.
As always, it is important for a business to be prepared. Unpredictable weather can be disastrous if there is poor planning. Contact our fuel professionals today to learn more about ways Diesel Direct can help you weather the storm.