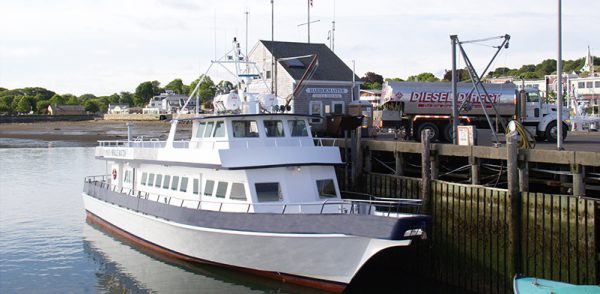 Diesel Direct can take care of all your marine fuel needs with the highest quality diesel fuel service on the market! We pride ourselves in providing the highest quality marine fuel delivery with the same dedication to safety and service as we do our other mobile fueling services. We are licensed by the U.S Coast Guard to provide marine fuel directly to your commercial vessels. We can provide mobile fueling to a variety of vessels including commercial fishing vessels, military ships, tugboats, and yachts.
Diesel Direct is a step above the rest for many reasons when it comes to your marine fueling needs. Competitors do not stand a chance against our services for the following reasons:
We are the first coast to coast marine refueler that is United States Coast Guard certified (USCG)
Our marine/over the water fuel division covers ports up and down the East and West Coasts
We met a series of stringent requirements for this certification, reinforcing our serious dedication to the safety, service and specialized equipment we use
We deliver marine fuel when you need it, where you need it - day or night
We provide a variety of products including Marine Gas Oil (DMA) mobile fueling to your vessels
Our team of diesel fuel delivery professionals is not only trained in accordance to workplace safety, but also environmental safety. Our professionals are highly trained to avoid damage to both your vessel and the environment. We make it easy for you to get the marine fuel you need in the safest way possible.
Let Diesel Direct fulfill all your sea needs! We are your best bet for a worry-free summer. Contact us today to learn more. You can visit our marine fuel delivery page or call us directly at 888-900-7787 to talk to one of our knowledgeable sales representatives.