Press Release:
Diesel Direct Announces Innovative BARLOC® Technology to Ensure Secure & Efficient Fueling of Truck Fleets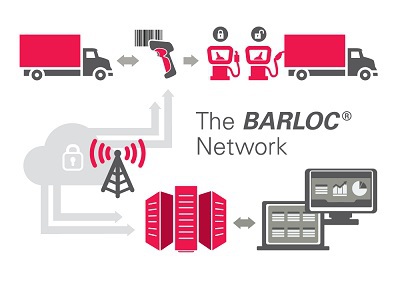 The Massachusetts-based national mobile refueling company invents a state of the art patent pending technology that links the vehicle to a fuel island through a bar code system.
Stoughton, MA. November 2013- "BARLOCis an idea born out of a lifetime of experience in the trucking industry. I know how difficult it is for truck fleet managers and trucking company owners to ensure secure and reliable fueling of their fleets and I wanted to make it easier for them by providing security, data integrity and enhanced fuel management," explains Dan Abrams, Executive Chairman of Diesel Direct and co-inventor of BARLOC. "The BARLOC technology is simple and enables the vehicle to become the credit card, making it no longer necessary to pass out credit cards to drivers."
As its names suggests, the BARLOC system is a bar code system that locks down fuel management and makes the process simple and automatic as fuel is dispensed to the appropriate vehicle and is accounted for instantly. Once BARLOC is integrated in a fuel island, the sophisticated technology ensures that only authorized vehicles, each with unique bar codes are fueled and then instantly stores this critical data both at the fueling site and in a cloud-based system. The technology is versatile and extends to off-road services such as construction equipment and generators, and additionally to replenish Diesel Exhaust Fluid(DEF).
The bar code system utilizes software that provides detailed custom reporting of fueling by date and vehicle and allows only approved vehicles to be fueled. In addition, the system can detect the distinction of fuel type used including clear diesel, dyed or off road diesel, or DEF. BARLOC provides peace of mind by only allowing approved assets to be fueled and makes fuel management simple and automatic as the fuel is dispensed to the appropriate truck and the data is stored.
Mr. Abrams predicts "The BARLOC system is going to revolutionize the trucking industry because it is a straightforward system that streamlines fuel management and makes the fueling process easier for all parties involved, from trucking company owners to truck drivers." BARLOC has already been introduced in several Diesel Direct customer locations in the Northeast and boasts the successful management of millions of gallons of diesel.