Diesel Direct recently acquired clients receiving diesel mobile refueling services from HOP Energy in Massachusetts and Connecticut. Below is Diesel Direct President and CEO William McNamara's welcome message addressed to new customers.
Dear Valued Customer,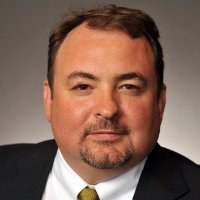 On behalf of Diesel Direct, I am pleased to announce that beginning November 16, 2013, the mobile refueling services you formerly contracted in MA. and CT. through HOP Energy will be transitioned to Diesel Direct. We are honored to acquire you as a client and to supply, deliver, and manage your fueling needs in the most efficient and cost-effective way possible. At Diesel Direct, we promise to provide you with high quality diesel fuel, superior customer service, and innovative data technology to both streamline and control the entire fuel management process.
As you may know, Diesel Direct is the transportation industry's largest dedicated national mobile refueling company. Diesel Direct services tens of thousands of trucks each day from a fleet of customized fueling trucks. Executive Chairman Dan Abrams founded Diesel Direct in 1998, with the specific purpose of refueling truck fleets at their domicile site when they were not in use. Diesel Direct has grown through the years to provide services for total supply management, on-site refueling, tank refueling, disaster management, Diesel Exhaust Fluid (DEF) replenishment, specialized generator services and fuel intelligence control systems.
Diesel Direct's core company foundation is built on servicing each customer's needs one gallon at a time. This has been the key to our growth and the successful long-term relationships we have developed with our clients. At Diesel Direct, we truly value our customers and are delighted by the opportunity to serve you and will strive to exceed your expectations!
We intend to make this transition for you as smooth as possible and we are taking great efforts to ensure that your needs are met, questions and concerns are answered, and that you are completely satisfied with this exciting change. For this reason, Diesel Direct is assigning each HOP Energy customer a Regional Manager and Operations Supervisor that will be meeting you in person over the coming days to ensure that you continue to receive the best refueling service possible.
We look forward to a long and mutually beneficial relationship with you. If you have any questions or comments, please don't hesitate to contact us by sending an email to Info@dieseldirect.com or calling us at 1-888-900-7787.
Sincerely,
William McNamara
Chief Executive Officer and President