The Diesel Direct Team traveled to sunny Miami for the Comdata Exchange Conference. Diesel Direct was invited as both a presenting sponsor and valued partner. The sessions consisted of various topics including: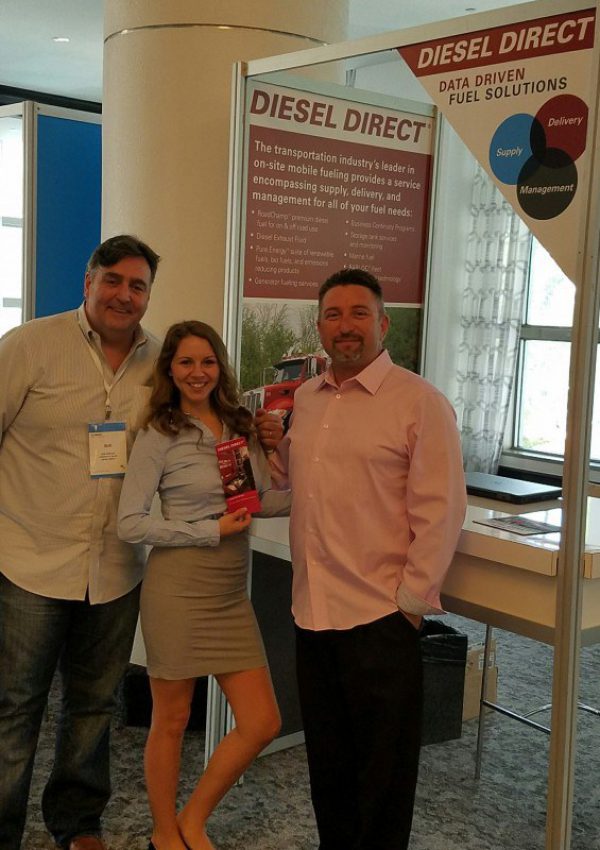 Going paperless
Proprietary card maintenance and security
Getting the most savings on your T&E spend for secured hotel spend
Our presentation was a tutorial on mobile fueling 101. Mobile fueling is on many fleet managers' minds these days. The discussion covered a lot of the questions fleets have to answer when looking at mobile fuel as a value add option to their fuel management strategies as well as solutions that could help benefit their sustainability model.
The focal point of the discussion was how Diesel Direct has the data driven fueling solutions necessary for efficient and cost effective fleet fueling. We also provide the essential information you need in order to manage consumption and compliance. We accept the challenge of delivering on your critical fueling requirements and welcome the opportunity to provide you a world-class experience.
During the Comdata event, we explained how hundreds of truck fleets throughout the United States have learned that Diesel Directs' system of on-site fleet fueling saves thousands of dollars in labor and increases their productivity. The efficiency of our custom designed delivery trucks fueling your fleet of trucks or equipment provides a seamless and nearly invisible service. Your trucks and drivers can spend more time on the road delivering your products rather than wasting costly time at a crowded fuel island.
Fleet managers from a variety of industries including food and beverage, construction, and dry freight, engaged us in discussions on how Diesel Direct can help manage their spending. They were looking to us for guidance in their next steps of transparency for their supply, delivery, and assurance level management to maintain reliable models for their own clients as well as management portfolio options related to fuel and fuel procurement. Overall, The Exchange was a productive and successful event.