On July 22nd, the Soberanes Fire was started from an illegal 2 feet by 2 feet campfire. Since the 22nd, the fire has swept through 70,600 acres of land, destroyed 57 homes, and took the life of one person. The fire shows no sign of slowing down. As of today, the fire is still expanding, primarily into the wilderness on the south and southeast side of Montery County.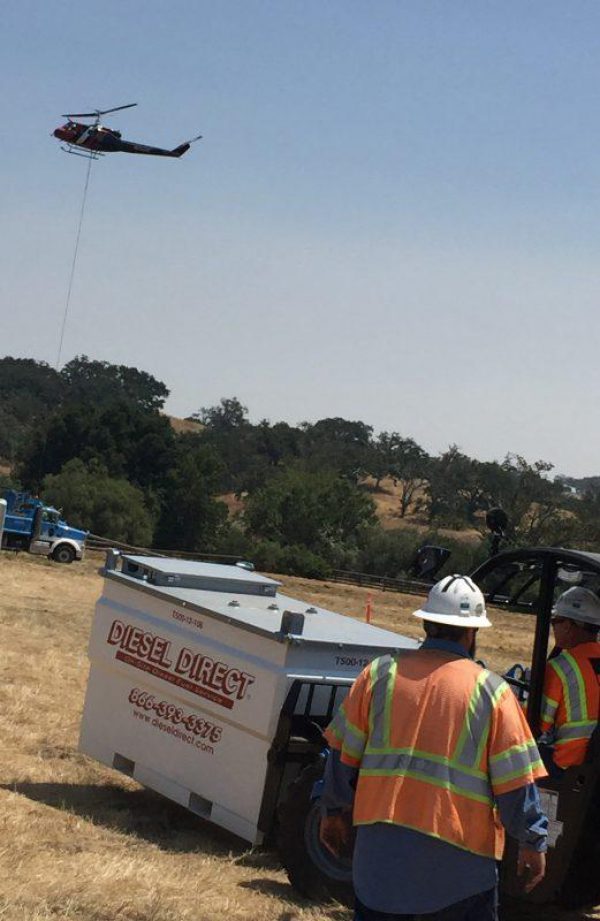 More than 5,100 brave and selfless firefighters are battling the Soberanes blaze, along with air tankers, helicopters, bulldozers and at least 300 fire engines. Diesel Direct was asked to assist with trucks, drivers, and tanks for the last week or so in safe zones and hotel parking lots to keep them going.
Diesel Direct is positioned in 45 states and offer disaster relief and emergency services with 24/7 dispatch of tanks, trucks and manpower to handle all your needs. As we have seen and many of us have unfortunately experienced first-hand, disasters such as the Soberanes Fire can arise anywhere at any time. Next time a disaster strikes, make Diesel Direct the one you call. We provide a unique opportunity for our customers to properly manage their fuel needs in emergency situations with our Business Continuity Programs. With proper preparation and information, you can be ready to face natural disasters such as hurricanes, earthquakes, fires, and winter storms head-on! Through natural and manmade disasters, Diesel Direct is here to help you along the way.