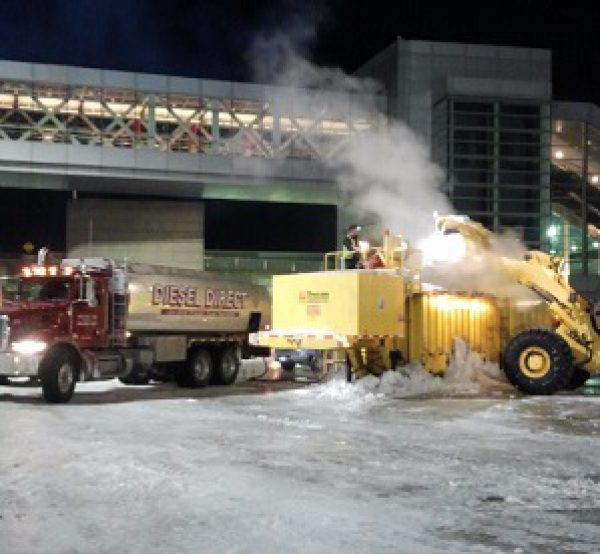 It has been an intense 3 weeks of blizzards and freezing cold temperatures in the Northeast! In the month of February so far, the Boston area has accumulated a shocking 60.7 inches. Even without the whole month complete, the highest snowfall record of all time has been made (in 2nd place, the full month of January 2005- 43.3 in., according to Weather.com ). Not to say we told you so, but when the winter was going smoothly and almost snow free back in mid-January, we wrote "Winter Weather to Come", warning about sudden changes and suggesting we were not out of the woods yet (to be fair, the groundhog's predictions also proved true).

Throughout this extreme weather, Diesel Direct trucks have been rolling to fuel our customers. In addition to fueling our customers' trucks, tanks, equipment, and generators, despite the difficult conditions, our dedicated drivers have been responsible for fueling critical equipment which affects city infrastructure. For example, Diesel Direct has fueled the ice melters at a major airport and the equipment that keeps the train tracks clear of snow. Thankfully we haven't experienced severe power outages, but Diesel Direct has been and will be prepared to help support generators and keep them ready for storm and cold related issues as well.
We have survived most of the winter now and spring is not too far away. As the weather outlook for the next couple of weeks points to warmer temperatures, this means condensation and moisture. When water builds up in the fuel filters, this can lead to fuel performance issues. We recommend paying close attention to your fuel maintenance to avoid moisture related issues, such as draining your saddle tanks and changing your fuel filters. Contact us with any questions about care and tips for your diesel fuel!