In the fast-paced world of trucking, staying ahead of the curve is essential. Ensuring your drivers are well-prepared, highly skilled, and equipped to handle the challenges of the road is crucial for safety, efficiency, and success. That's where Diesel Direct comes in, with a game-changing solution that is reshaping the landscape of truck driver training: our state-of-the-art simulator services.
The Future of Truck Driver Training is Here
Gone are the days of traditional, one-size-fits-all training programs. Diesel Direct's driving simulator services are leading the industry into a new era of immersive and customized training.

1. On-Site Training, Maximum Convenience
Sending your drivers off-site for training has always been a logistical challenge. It disrupts your operations, costs you valuable time, and often leaves you with limited control over the training environment. Diesel Direct eliminates these hurdles by bringing our advanced simulator directly to your business location.
Imagine the convenience of having a top-tier training facility on your doorstep. No more sending your drivers miles away for training. Our simulators are strategically placed nationwide and are designed to fit seamlessly into your workflow. This means minimal disruption to your operations and maximum convenience for you and your team.
Learn more about our simulator services https://dieseldirect.com/train...
2. Tailored Learning Environments
One size does not fit all when it comes to truck driver training. Each fleet has unique needs and challenges, and your training program should reflect that. Our simulators are integrated with real-world elements, ensuring that your drivers train in an environment that mirrors the conditions they'll encounter on the road.
Our tailored learning environments foster a deep understanding of your specific business needs. Whether you're pre-screening potential hires, acclimating novice drivers, refining the skills of veterans, or implementing post-issue corrective training, Diesel Direct's simulator services can be customized to meet your requirements.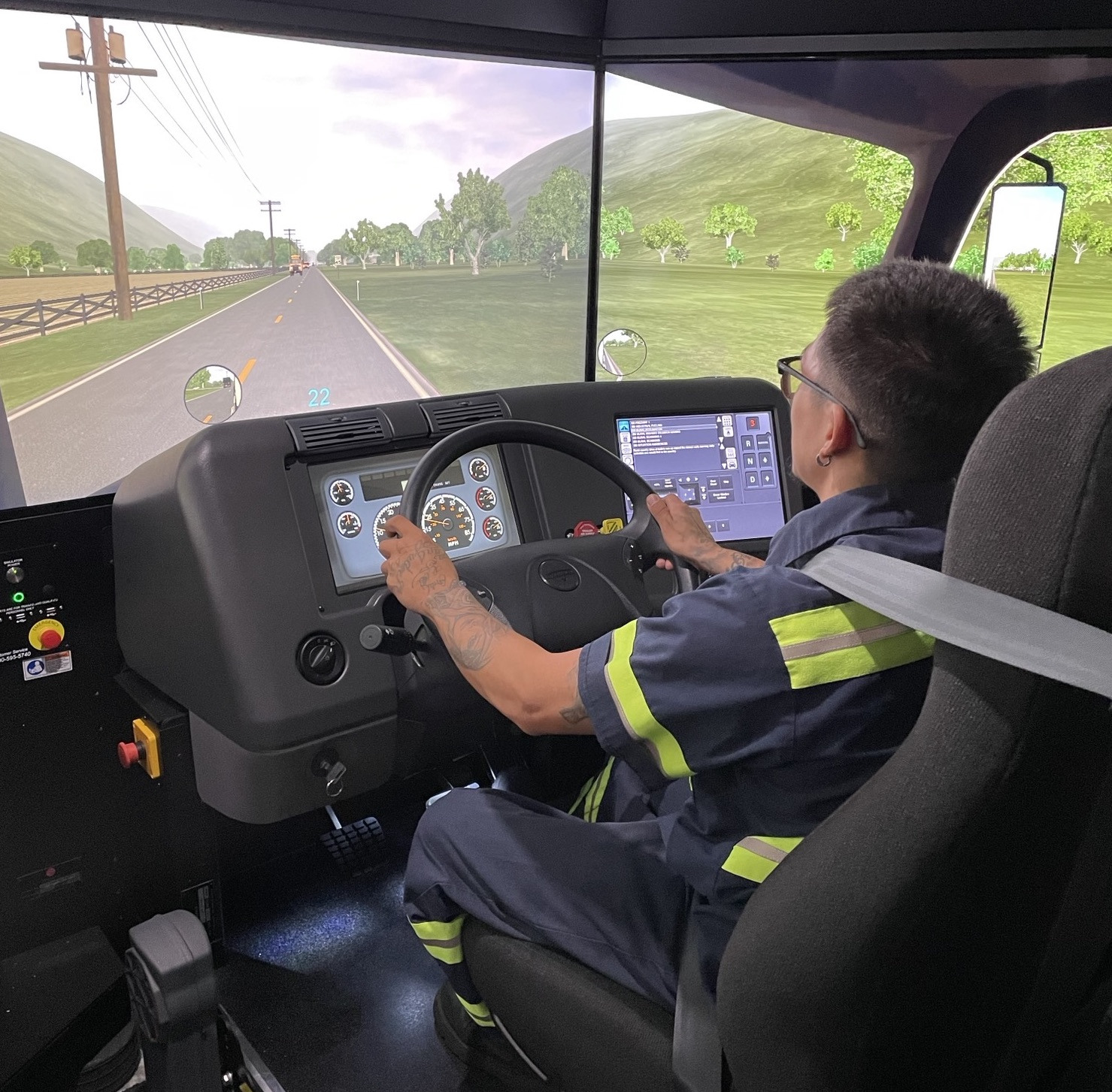 3. Safety Takes Center Stage
Safety is paramount in the trucking industry. Studies have shown that driving simulators dramatically reduce avoidable accidents and minimize the impact of those that do occur. Diesel Direct's simulator creates a lifelike, no-risk zone where drivers, whether rookies or seasoned pros, can hone vital techniques in real-world scenarios.
Our training covers critical areas such as lane transitions, defensive driving, speed and spacing mastery, rollover avoidance, and urgent response strategies. Plus, we offer specialized modules on nighttime driving, navigating through fog or heavy traffic, and handling challenging terrains.
4. Interactive Learning with Real-time Feedback
Training isn't just a process; it's an experience with Diesel Direct's simulator services. Our advanced technology allows you to replay and dissect driving sessions from various perspectives to critique and improve driver responses.
You can even tailor-make driving scenarios with our Scenario Builder™ to address unique challenges specific to your fleet. Our proprietary evaluation software monitors and gauges driver proficiency, setting specific benchmarks for success.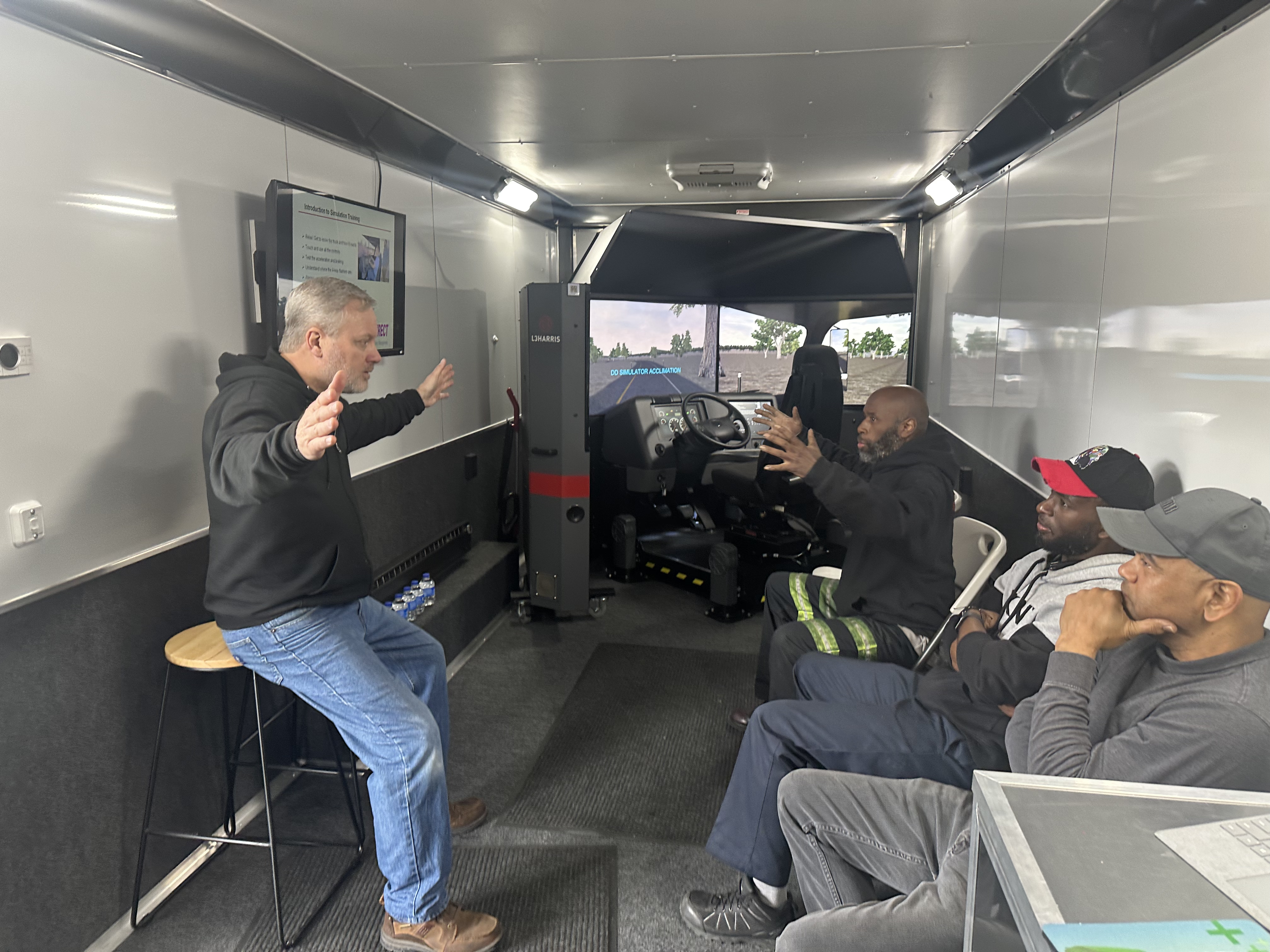 5. Next-Gen Immersive Training
At Diesel Direct, we believe in more than just training; we believe in transformation. Our simulator immerses drivers into a comprehensive learning environment, ensuring superior retention and consistent skill enhancement. With a broad range of truck driving scenarios to explore, your drivers will develop unmatched resilience and analytical acumen.
Getting started with Diesel Direct's premier truck driver training is as easy as 1, 2, 3:
1. Connect with Our Expert Team: Our specialized support team is ready to guide you through how our simulator services can be customized for your business operations. Let's start the transformative journey together.
2. Plan Your On-Site Training: Once we understand your requirements, we'll coordinate a date and time to bring our top-tier simulator directly to your location. Your drivers will receive hands-on training tailored to their real-world driving conditions without ever leaving the workplace.
3. Experience the Transformation: Watch as your drivers undergo an immersive training experience. With real-time feedback and scenarios tailored to your fleet's challenges, they'll be equipped with the skills necessary for the road ahead.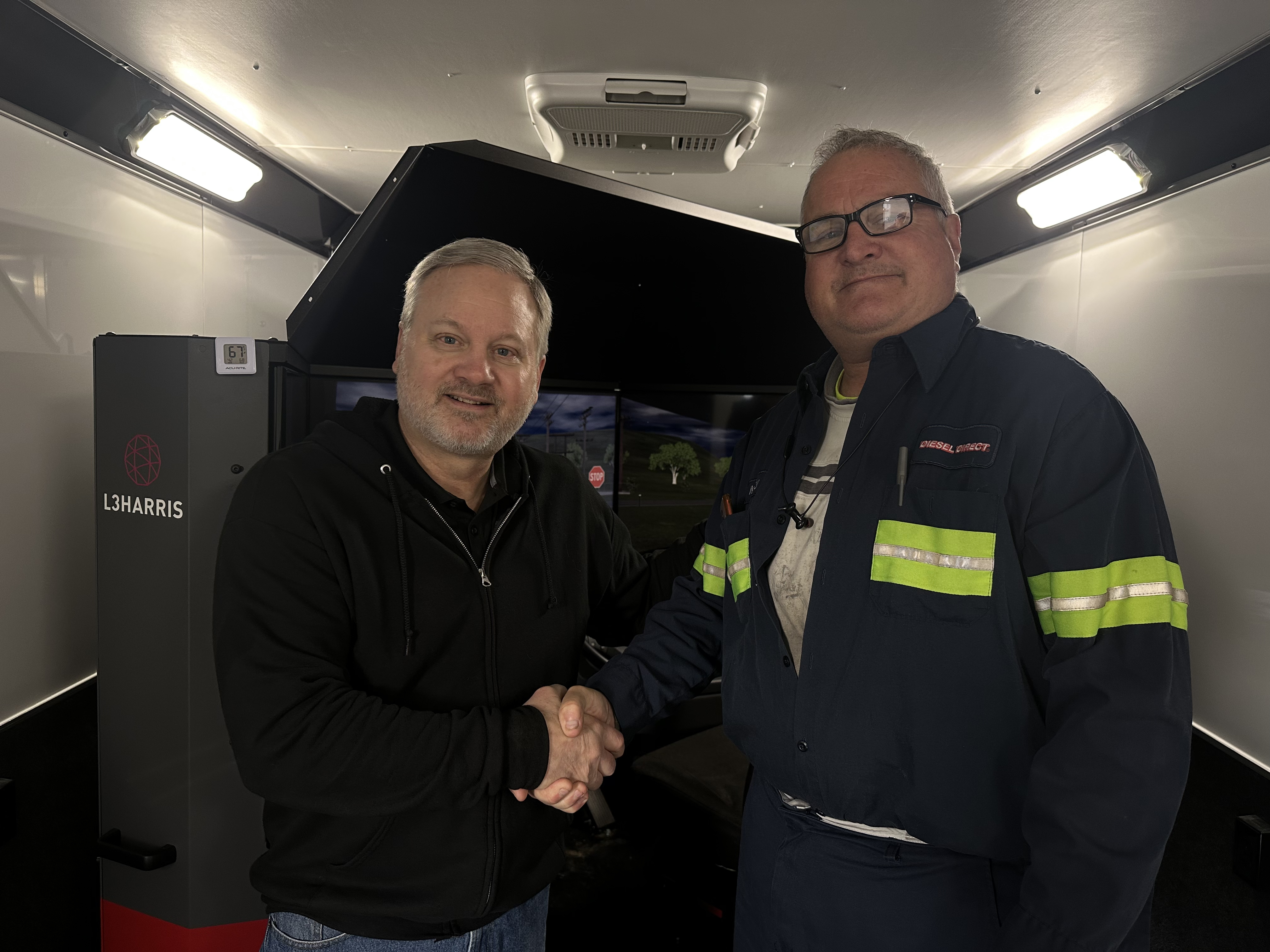 Join us in shaping the future of truck driver training. Contact Diesel Direct today and elevate your team's capabilities to new heights! 🛣️🌟
In a rapidly evolving industry, staying ahead of the curve is not a luxury but a necessity. Diesel Direct's simulator services are not just changing the game; they're redefining it. Don't miss out on the opportunity to transform your truck driver training. Contact us today and take the first step towards a safer, more efficient, and more successful future in the world of trucking. Learn more about our simulator services: https://dieseldirect.com/train...