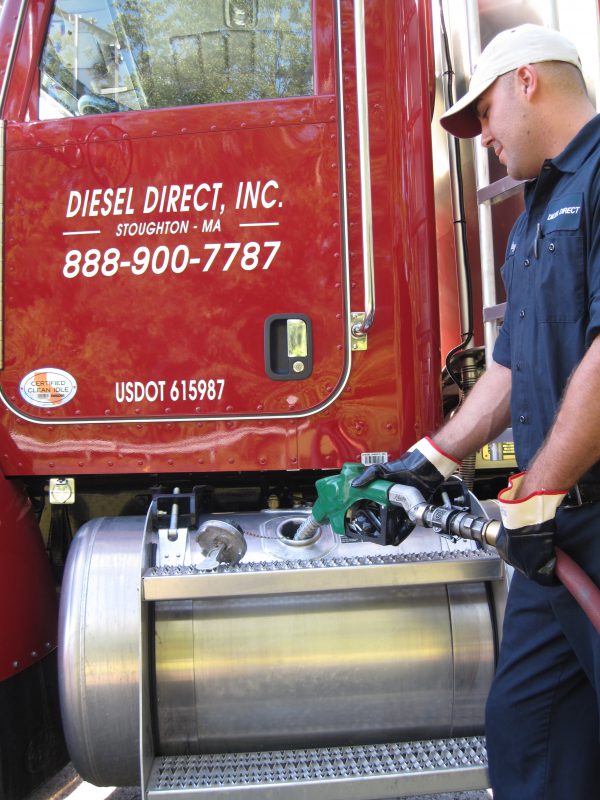 At Diesel Direct, we understand and prioritize safety above all else. For this reason we put into place a comprehensive safety program for our drivers. Drivers are required to hold a CDL (Commercial Driver's License) A or B, Hazmat and tank endorsements on their CDL, medical card, and a TWIC (Transportation Worker's Identification Card). Additionally, all new drivers are classroom and field trained and tested on required Department of Transportation content alongside our own policies and procedures. We dedicate the necessary time and resources to making sure our drivers are equipped with the knowledge and experience to provide the safest fueling experience.
Our drivers are trained by supervisors and other drivers for at least 2 weeks before they start going out on their routes alone. During this period, they are taught the following:
Using truck technology
Critical details about specific customer sites
Completing necessary paperwork
Extensive Rack training process including written and practical tests
Safety and environmental concerns
Additionally, we hold safety meetingsevery quarter where drivers use a simulator to practice how they would react if faced with an emergency situation. This is why in the case of a real accident, drivers are ready to react efficiently and knowledgeably. Together with the backup and support given by an on-duty supervisor, situations are resolved quickly and in the best way possible. Our drivers are also trained on the following:
Proper Delivery Procedures
Spill Containment Procedures
Safe Transport of Hazmat
Night Driving
Fuel Stop Procedures
Driver Security Awareness
We are proud of the success shown by our strong commitment to safety. Plus, our dedication has earned us an excellent reputation in the mobile fueling industry. Call us to learn more today!