Before the weather officially switches to cold and bitter temperatures, we must share some crucial information regarding your fuel. At Diesel Direct, we consistently stress the importance of good housekeeping measures with our mobile fueling customers. Recently though, national studies have released information that backs up our claims of the importance of consistent and correct housekeeping. Research has shown that diesel contamination could be a broad problem that must be brought to the attention of all.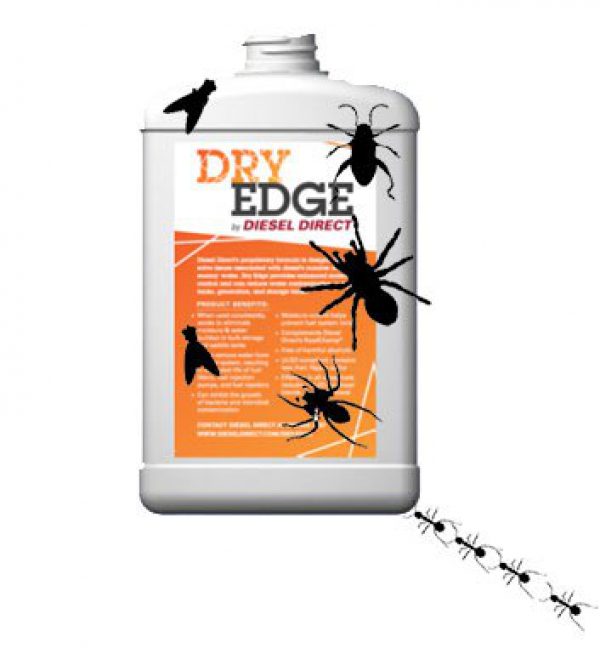 Government agencies have noticed that the reduction of sulfur in diesel fuel has resulted in more corrosion issues. Sulfur acts as a good antibiotic, so when it is removed, it can cause harmful moisture, bugs, and particulates. Microbial contamination is a huge headache you need to avoid because it can cause damage to your fuel.
What can you do to prevent having these issues? Look no further because Diesel Direct has you covered! Microbiocide, our two-prong additive and Dry Edge™ are designed to eliminate microbial contamination. Additional benefits of utilizing Dry Edge are:
It works to eliminate moisture, which can lead to bugs
It extends the life of fuel filters, fuel injection pumps, and fuel injectors by helping to remove moisture from the fuel system
It helps prevent fuel system icing by providing moisture control
It is environmentally safe and alcohol free
Dry Edge is effective in all diesel fuels and all biodiesel blends. Do not let the diesel bug creep into your fuel! Contact Diesel Direct today to learn how Dry Edge can complement your fuel or to place an order for your very own diesel fuel supply. We conveniently offer it in gallon and quart sizes.