Every year, GreenBiz holds their premier annual event for sustainability leaders. This year was the 9th year that the world's brightest thinkers and most influential sustainability leaders gathered together to discuss the pressing challenges, emerging trends, and biggest opportunities in sustainable business today. Sustainability leaders from all over the world came together for this conference. This year, GreenBiz17 was held February 14th-16th in Phoenix, Arizona. The conference featured 200 speakers from a wide range of sectors and over 900 participants. For those who couldn't attend the conference, they did a virtual live stream. The three-day conference, along with the virtual live stream audience, had over 3,000 participants turn in to explore and learn more about sustainable business.
GreenBiz offered a combination of presentations, workshops, and networking opportunities. Featured speakers that spoke at the conference were from global companies such as Amazon, Walmart, PespsiCo, Microsoft, and Ebay. After learning from the world's largest and most successful corporations, attendees were able to choose from six different learning tracks to tackle their own sustainability questions and concerns. The tracks covered topics in areas such as materiality and metrics, purpose and people, new energy landscapes, and risk and resilience in sustainability.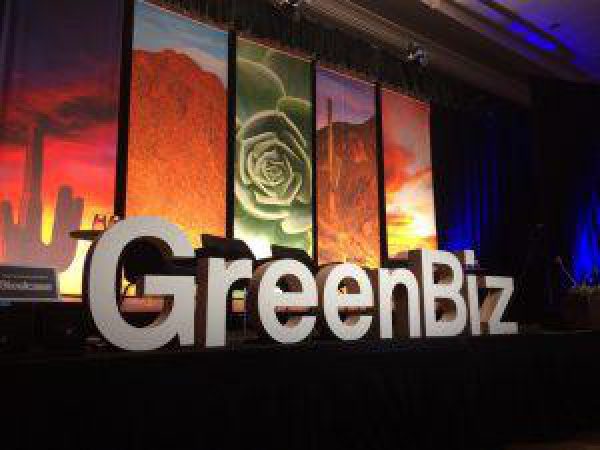 Members from our Diesel Direct team attended the conference including Tori Binda, from our Marketing and Communications department, and Mike Scanlon, Regional Manager from Diesel Direct West. They left the conference with a surplus of knowledge as the nation moves forward with cleaner energy, circular business models, and sustainable supply chains.
GreenBiz17 proved that the nation is not slowing or backing down in their momentum to be green. An important takeaway that stuck with the Diesel Direct team after the conference ended was that the nation doesn't need just an improvement-we need a sustainability movement. Diesel Direct has made it easy for our customers to join in on our own green movement! We are proud of Pure Energy, our ever-expanding green portfolio. Pure Energy empowers our customers to Reduce, Conserve, and Renew their carbon footprint. To learn more, contact your regional manager or email PureAirDiesel@dieseldirect.com. See a change by being part of the change!