In a resounding testament to maritime excellence and unity, Diesel Direct had the immense privilege of fueling the ARC Gloria, the flagship of Colombia and a revered training ship of the Colombian Navy. The ARC Gloria's momentous presence in the Boston Harbor, aligned with the Colombian bicentennial celebrations, commemorates the nation's significant step towards formal independence from Spain.
A Journey Through Time
Meet the Crew: As we stepped aboard the magnificent three-masted vessel, we were welcomed by the dedicated crew, led by the capable hands of Captain Camilo Gutiérrez. With a 156-member strong team, the ship operates as a well-oiled unit, and it's the cadets who truly embody the spirit of teamwork, raising the ship's impressive 23 sails and undertaking various maritime tasks.
Guided Narration & Exhibition: The ARC Gloria didn't just sail into the harbor; it brought with it the rich heritage of Colombia's naval history, culture, and traditions. Through the guidance of narrations available in English, Spanish, and Portuguese, visitors had the unique opportunity to delve into the captivating stories that have shaped the ship's voyage. The special exhibition, adorned with posters and photographs, offered an immersive experience, enabling visitors to connect with Colombia's maritime legacy on a deeply personal level.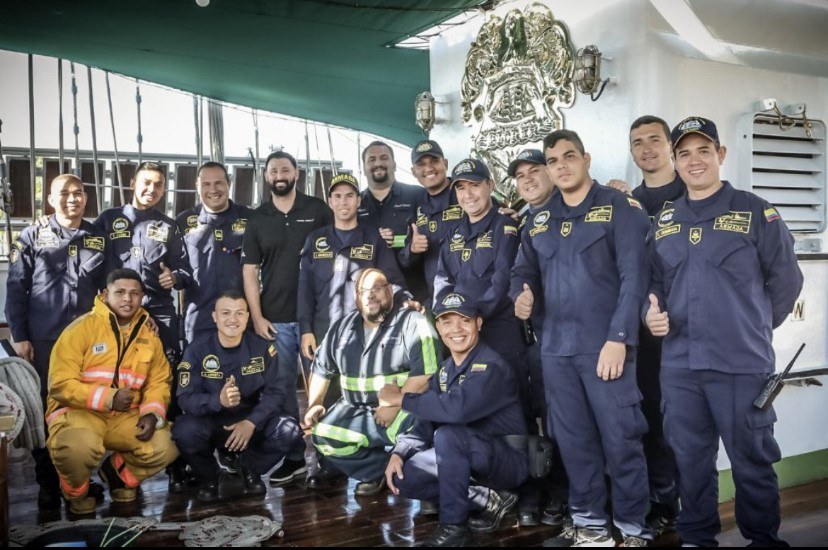 Forging Connections
International Bonds: The ARC Gloria's visit was more than a national affair—it was a symbol of global camaraderie. Welcoming esteemed guests from Peru, Ecuador, and Mexico, the ship fostered cross-cultural connections that go beyond borders. The presence of officers from the Colombian Army, Air Force, and National Police further underscored the unity and strength of Colombia's defense forces.
Diplomatic Greetings: At the heart of this historic event was the gracious presence of Francisco Santos, the Ambassador of Colombia to the United States. His warm welcome to the crew as they arrived was a poignant reminder of the bonds that tie nations together and the shared values that transcend oceans.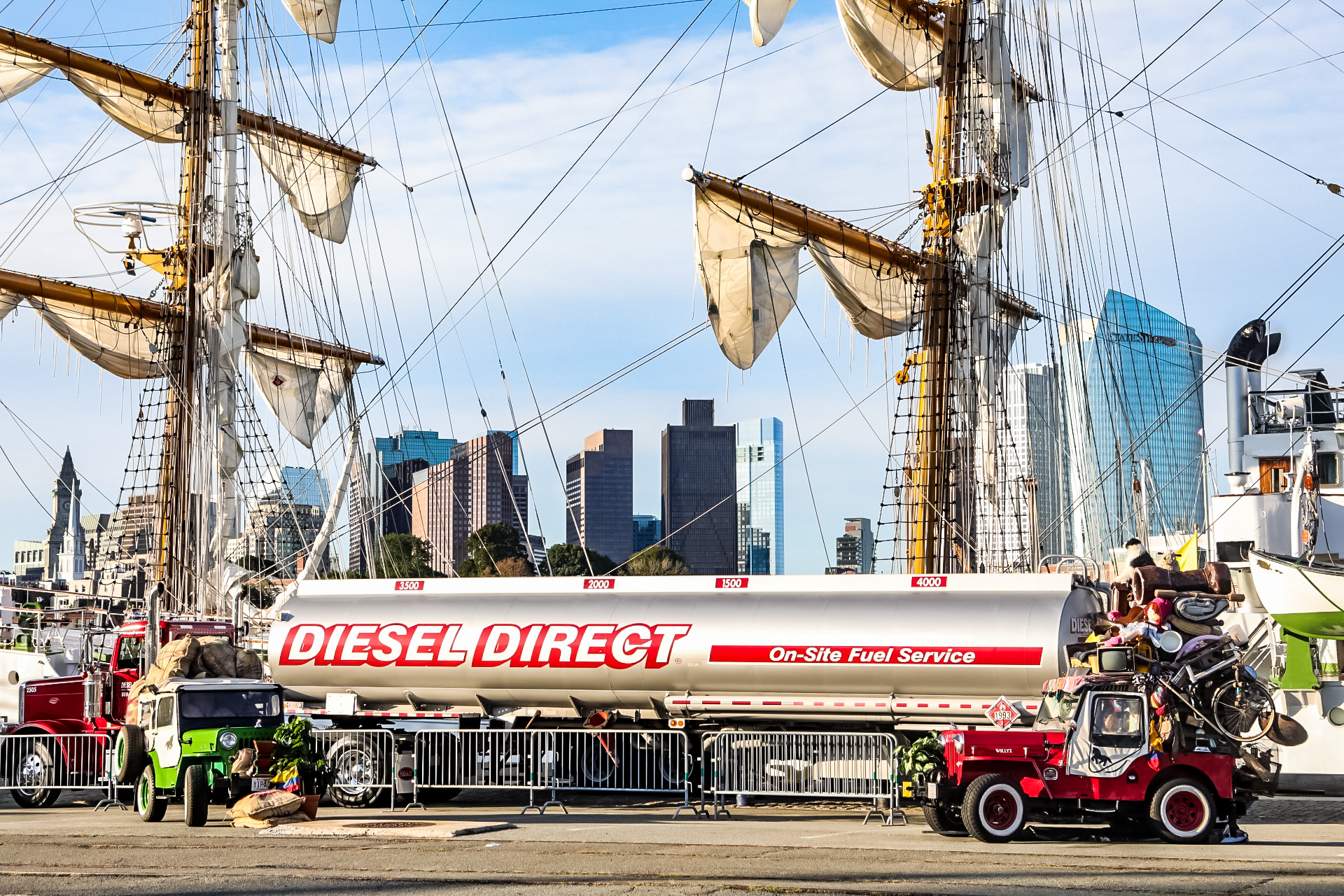 Diesel Direct's Role
As Diesel Direct, we take immense pride in having been part of this remarkable moment in history. Fueling the ARC Gloria wasn't just a transaction; it was a collaboration that allowed us to contribute to a legacy, a celebration of Colombia's maritime prowess and resilience. Our commitment to excellence aligns seamlessly with the values that the ARC Gloria represents.

In commemorating the ARC Gloria's visit to Boston, we are reminded that maritime heritage is not merely a relic of the past—it's a living testament to the strength of nations, the power of unity, and the unwavering spirit of adventure.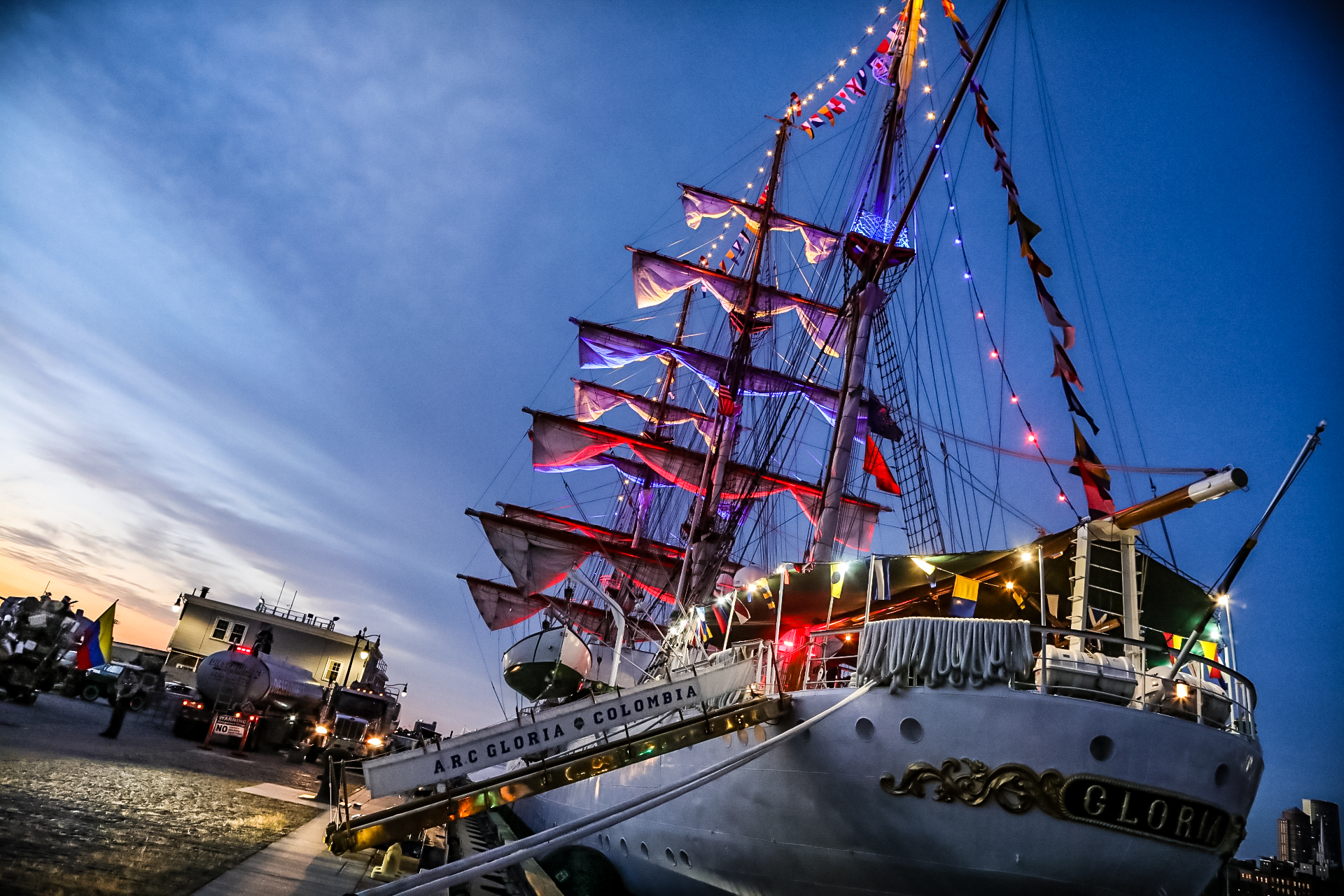 As the ARC Gloria sets sail once again, we extend our gratitude to all who joined us in celebrating this extraordinary event. The echoes of Colombia's rich history and the spirit of unity continue to resonate across the Boston Harbor and beyond. Diesel Direct remains honored to have played a role in fueling this legacy, and we look forward to more opportunities to contribute to the maritime endeavors that shape our world. ⚓️🌍
#FuelingHeritage #ARCGLORIA2023 #Colombia200 #DieselDirect