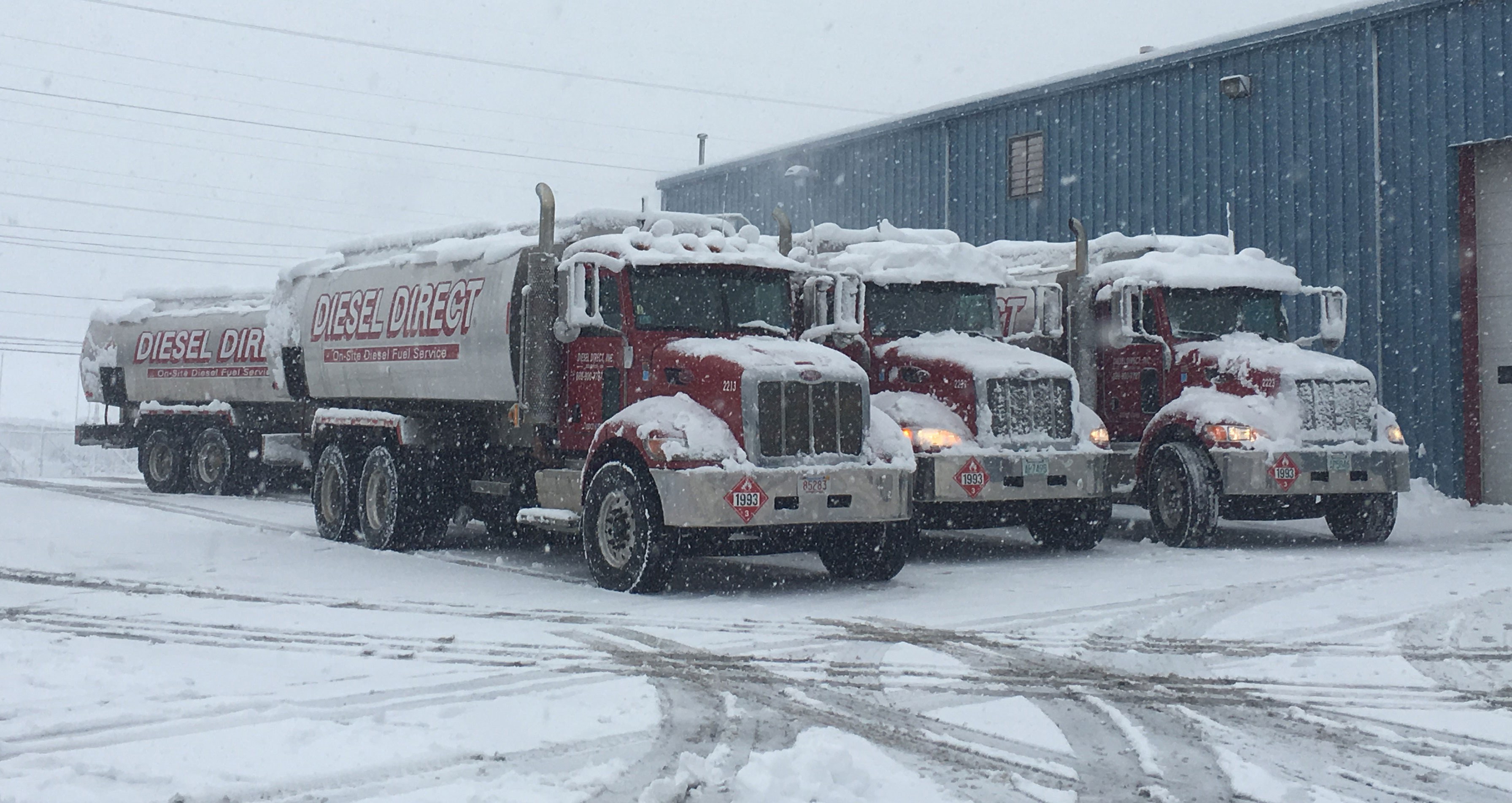 Most of us are definitely frustrated with the Groundhog's recent prediction indicating an early spring. Winter is definitely hitting us hard this week, with blizzards and extreme cold. In the Northeast, we just experienced a couple of major snowstorms over the last few days. According to The Weather Channel, this latest storm will be followed by an Arctic blast expected to arrive toward the end of the week and through the weekend. In some areas of the Northeast, this Arctic blast will mean single digits. The effect of several days of extremely cold temperatures on trucks sitting still over the weekend is a recipe for potential issues, including freeze ups and no starts.
Preparing our fleet and alerting our customers to be prepared can only help us mitigate our own weather related issues and those of our customers. The one thing to remember: our RoadChamp premium diesel fuel will hold up based on the temperatures expected. Freeze ups are usually not a reflection of the fuel, but a result of a lack of fleet owner housekeeping.
But just in case there are other factors or temperatures fall below what is predicted, I advise my own team to use Winter'z Edge® in the saddle tanks of our units all week. If possible, I also advise emptying water separators.
Winter'z Edge can mitigate moisture and is a better and safer alternative to the other fuel emergency products available on the market. Winter'z Edge will melt ice and restore fuel back to its original state. It also will help make your fleets winter storm and even ready for the Arctic storms!
Contact us today to learn more about how to prepare your fleet for the next winter storm and to order your bottle of Winter'z Edge today!