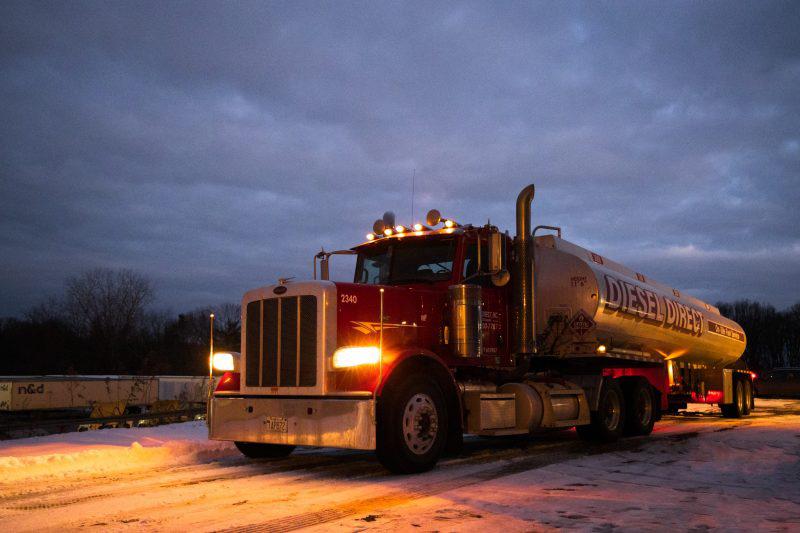 The winter months can cause significant levels of stress for fleet owners. To help relieve some of that stress, there are ways to prepare for harsh winter weather which may include snow, freezing rain, sleet, and extreme cold/wind chill.
The first step is to get familiar with the Winter Weather Warnings, Watches and Advisories the National Weather Service uses when talking about upcoming weather events. The three key terms are:
Warnings: Take Action: Warnings are issued when winter precipitation could lead to a threat to life or property is expected. A warning is the most serious of the winter weather messages and indicates that action should be taken immediately to get ready for the storm. At this level, a winter storm will most likely impact your area and action needs to be taken to ensure safety.
Watches: Be Prepared: Watches are issued when significant water precipitation is possible in the 24 to 48 hours. A watch does not mean it's a sure thing but is designed to alert you to the fact that hazardous winter weather could occur. At this level, there is potential for severe winter weather so one should be prepared.
Advisories: Be Aware: Advisories are issued for winter precipitation that is not expected to produce significant risks to life and/or property, but that could still impact travel or other activities. At this level, one should be aware of the winter weather conditions.
Definitions source: National Weather Service Winter Weather Definitions
What do these terms mean for preparing my fleet and tanks?
When an advisory is issued, Diesel Direct recommends performing routine maintenance by checking:
fuel storage tanks and performing maintenance to remove any water
pump filters and cleaning strainers so they're free from debris/sediment
truck saddle tanks for water and drain if necessary
inline fuel filters and replace if necessary
drain inline fuel/water separators
When a watch is issued, Diesel Direct recommends:
making sure all fuel tanks are full
treating fuel with additives to help prevent fuel-related issues
having emergency fuel treatment additives in inventory as a preventative measure
When a warning is issued, you should be ready to weather the storm.
How can Diesel Direct help?
While we do not have the ability to stop a winter storm from happening, we can help you to get prepared. Diesel Direct offers supply and delivery 24/7, 365 days a year. Our fleet of customized trucks and transports are always ready to serve you with the most efficient diesel fuel delivery, mobile fleet fueling, and the highest quality fuel. Additionally, we offer products that can help prepare you for these winter months:
RoadChamp® : our proprietary premium diesel fuel that is adjusted to improve your fuel's winter operability. This helps maximize cold weather protection while reducing dependency on kerosene blending. In addition, our de-icer helps to prevent icing throughout the fuel system safely using a jet fuel type deicer loaded at 4x the protection.
Winter'z Edge® : both a powerful, and versatile, diesel fuel emergency treatment, this can help melt frozen fuel filters, and restore fuel to liquid state.
Fuel'z Edge™ : our proprietary formula that is designed to clean, stabilize, and provide cold weather protection for diesel fuel stored in generator tanks and fuel tanks of all sizes ranging from large bulk tanks to small skid tanks.
In addition to our products, we also offer Business Continuity Programs options that can help our customers keep their business in business during these most severe winter conditions. Find out more on how our programs can ensure you have the fuel that you need. Remember that it is always better to be prepared.